Doctors Warn: We're ALL Sitting On The Toilet Wrong!
The standard sitting position

Usually, a person sits on a western toilet like he would sit on a chair. The position is basically a 90-degree position where your hips bend at that angle with respect to your upper body. Now, this position is extremely dangerous because it disrupts the passage of your intestines and literally, seals it off. This leads you to put extra pressure on your bowel, which go against the basic laws of physics.
Also, another common way of sitting for many people is by bending their upper body forward while sitting (image below). Many believe that doing so helps them exert more pressure on their bowels, leading to better excretion. However, what happens while you bend forward is exactly the contrary, as it can even further block the passage of the intestines.
The ideal position

The ideal position that does not constrict one's rectum and lets the stool pass smoothly is the 35-degree squat poison, that is the traditional sitting Indian toilet position.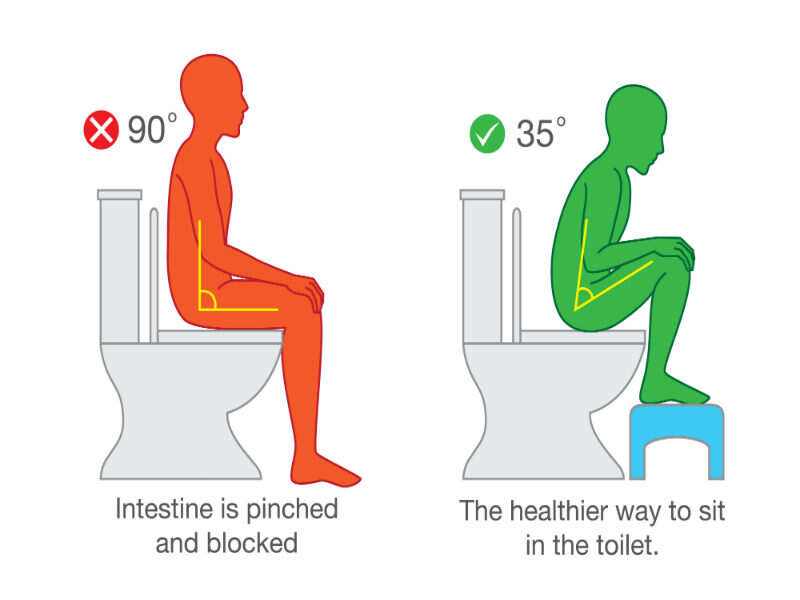 "Sitting on your toilet may be comfortable, but placement of your knees and upper legs at 90 degrees to your abdomen actually pinches off your anal canal and makes having a bowel movement more difficult. On the other hand, when you squat, your knees are brought closer to your abdomen, which changes the relationship of your rectum and sphincter, positioning your organs and muscles in a way that relaxes your rectum. This maximizes the efficiency of your evacuation," says Dr Mercola in a blog.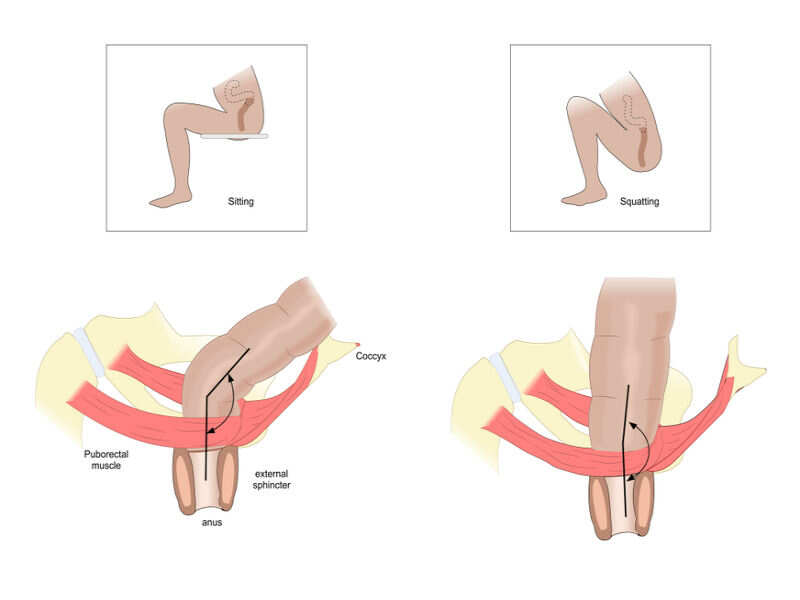 If all your toilets have adopted the west, it may not be possible for you to get them all reconstructed. Hence, an say solution might be to put a squat stool in front of your toilet seat. This will help you achieve the 35-degree hip angle and hence, relieve any discomforts and disorders associated with the the western toilet.